The whole family will love this delicious creamy curry!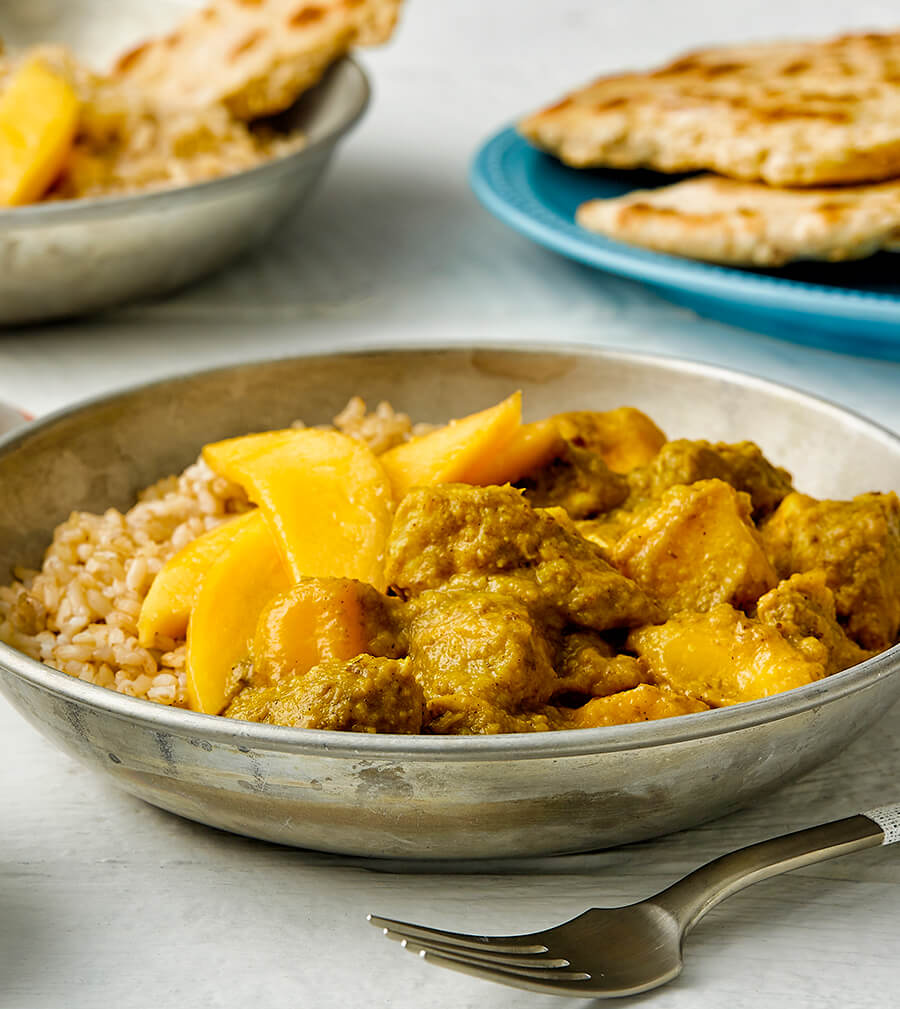 Ingredients:
400g skinless free-range chicken cubed into bite sized pieces
½ cup red lentils
2 carrots, chopped
3 cups chicken stock
2 cups cubed mango (fresh or frozen)
1 cup coconut milk
2 tbsp Community Co Coconut Oil*, melted
1 brown onion, finely diced
2 cloves garlic, minced
2 cm cube fresh ginger, peeled and minced
1 tsp cumin
1 tsp ground cardamom
½ tsp turmeric
½ tsp ground cinnamon
To serve:
2 x 250g Community Co Microwavable Brown Rice*
Your favourite flat bread
Community Co Greek Yoghurt*
How to make:
Rinse the red lentils and place in a pot with the carrots.
Add stock and simmer for 20 minutes.
Add 1 cup of mango and coconut milk and use a stick blender to blend into a smooth sauce. Remove from heat and set aside.
Heat oil in a fry pan over medium heat. Add onion and cook until translucent. Add garlic and ginger and cook for another 1-2 minutes. Add the dry spices and cook for another 1-2 minutes.
Add the mango sauce to the pan, then add the chicken pieces. Stir and cover. Leave to simmer for 30 minutes, stirring every 10 minutes or so.
Add the remaining cup of mango and simmer for a further 5 minutes to heat through.
Serve with brown rice or flatbread, and a dollop of Greek yoghurt.
Sanitarium fact:
Summer time is mango time! Using fruit and veg that is in season is a great way to save money, support Aussie farmers, and get the best quality produce.
*Community Co products proudly at home at IGA.