Use leftover roast vegetables to make this delicious tart.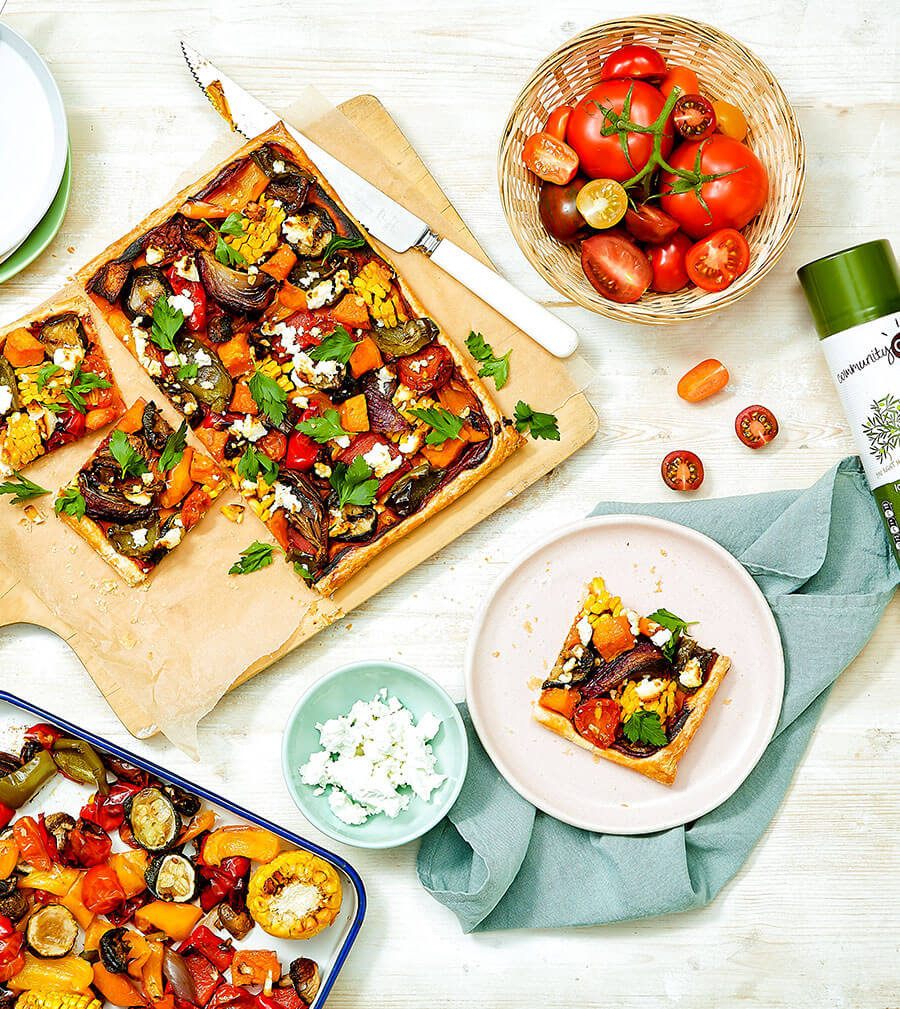 Ingredients:
2 sheets of thawed puff pastry
3-4 cups of whatever roast vegetables you have left, chopped
120g feta
1 free range egg to brush the pastry
140g tomato paste
How to make it:
Preheat your oven to 180 degrees.
Whisk egg and brush over puff pastry.
Spread tomato paste over your puff pastry.
Evenly sprinkle the chopped vegetables and feta over the puff pastry.
Bake for 30 minutes or until the pastry is golden.
Cut into squares and enjoy.